There's battle raging in the MOC galaxy. Luckily, there's a new hope for "getting it done."
Solve your galactic burden with the fastest ship.
The Kessel Run has nothing on your Career journey. Shave off valuable parsecs from knowledge review, exam prep, annual MOC, and CME credit requirement fulfillment.
Blast away MOC requirements like Han on a bender.
Eliminate your Imperial suffering with a set of quick-draw weapons from any position in the universe. 24/7 on Earth.
Embrace Your Side of the Force with our Theme Switch Feature
Whether you prefer the dark or the light, Med-Challenger will work for you. Med-Challenger helps medical practitioners of any species by providing a way to assemble your personal career's educational requirements, intelligent self-assessment tools, and group education control features – and you can even pick between Light and Dark Themes for your online account.
Be a Star Destroyer on Board Exams

Use the big guns on exams. Win with the most features, questions, and intelligent tools.

MOC Requirements for Every Light Year

Put your quality of life on hyperdrive and save tons of time fulfilling annual requirements.

Universal CME Credits

Whatever the system, the planet, or cantina – earn the credits you need on-demand.

Strengthen Rebel Training

Training squadrons, elite battle groups, and Jedi institutions can control their Padawans and keep the knowledge force strong and on track.
Feel it flow through you – for free.
Sign Up Today!
Happy Star Wars Day!
May 4th, 2018
For all of your ongoing knowledge review, MOC, and CME requirement needs…
with Med-Challenger, it's well in hand.
---
Try Med-Challenger for Free
---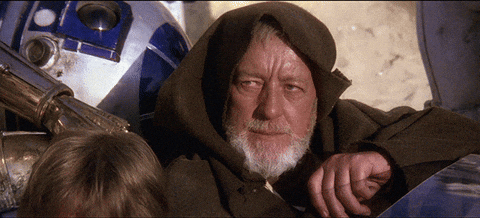 This IS the droid you're looking for.
---
1-800-676-0822
sales@chall.com